Coronavirus Update
At the current time due to government guidelines we can only offer clubs to specific schools, rather than our usual clubs where one school hosts and any child can join.
If you wish, please do speak to your school and if they are interested in a club ask them to contact us.
As soon as we are able to run our normal sports camp we will update on our website.
Many thanks and fingers crossed it isn't long before we see you all again.
Inspiring a Generation
​Since the start of our half-term sports camp provision in 2013, our camps have grown from strength to strength. Inspired by the legacy of London 2012 we feel it is vital to continue 'inspiring a generation'. By offering children the chance to try a wide range of Olympic and Paralympic sports we hope to encourage them to continue participating by joining their local teams and clubs.
Our highly qualified inspire+ staff organise and run the holiday camps which include sports such as Archery, Badminton, Athletics, Table Tennis, Dance, Cheerleading, Wheelchair Basketball, Boccia and Orienteering as well as an alternative Arts & Crafts activities. We pride ourselves on running the clubs to an extremely high standard with every day well-structured and organised to give the participants the best experience possible! Each camp is run to meet the Ofsted standards and criteria. Our holiday sports camps are a fantastic way of doing lots of exercise and meeting new friends!
Any profit raised by providing these holiday camps will be invested back into those schools with inspire+ status.
We run camps in both Grantham and Stamford. Camps run throughout each school holiday. Over 50 camps are run in both areas each year!
Don't just take our word for how fab our camps are, here's what some of our parents have to say: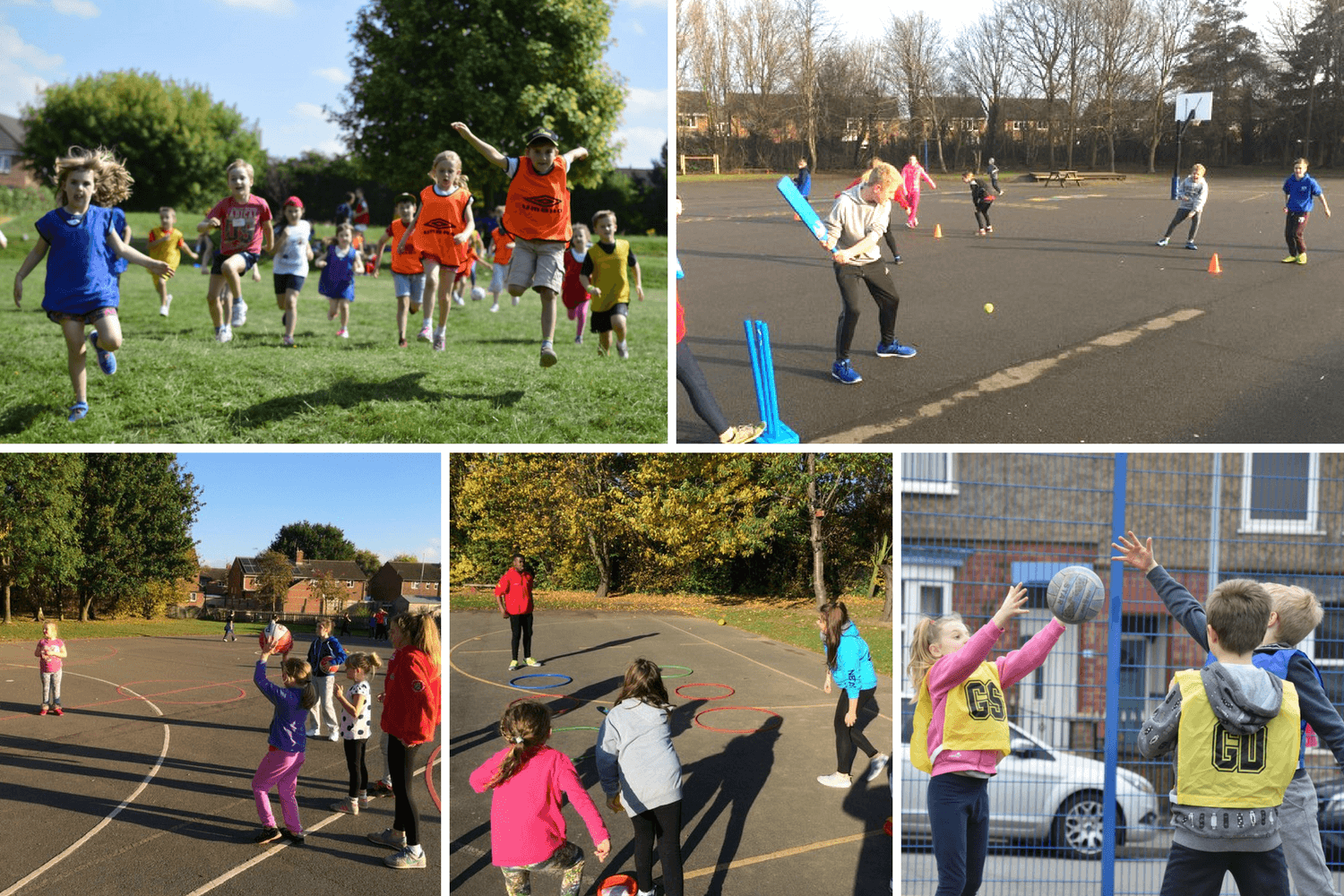 Prices start from just £16 per child with the early bird booking discount.
Bookings can now be made online by clicking here.
If you would like more information on how to access our holiday camps please click 'Get in touch' below or contact our office on 01476 578 137.
Our holiday sports camp information can be found here:                              IMPORTANT PARENT INFORMATION
"inspire+ host a fantastic sports camp and great value for money.  It is well organised and offers a variety of activities to suit all ages. My children love going and the team of leaders are very welcoming. It's difficult when you work full-time to find somewhere for your children to go where you know they are comfortable and enjoy and I would have no reservations in recommending this camp."
"My two children have thoroughly enjoyed their days with you- they have had the opportunity to try new sports and make new friends. Their favourite sport so far is wheelchair basketball. I am grateful for the opportunities for them to be active in such a variety of sports during their school holidays. Thank you to the team for their well organised and inspiring sports camps." 
"I just wanted to say thank you for the sports camps provided this half term which have been very professionally run and the staff and helpers are all very friendly and lovely. As he is 10 it gets harder to find childcare for Jack that isn't aimed at younger children or isn't boring. He's had a fantastic time every day and has been tired at the end of it which is a great bonus so you have obviously got it absolutely spot on."
"Just wanted to send you a quick email to say a big thank you to inspire+. As you know Harvey has always been a shy and timid boy and if someone would have said to me last year that Harvey would do a dance with pom poms in front of his school, and also talk in an assembly in front of a different school, I would have never believed them. inspire+ has given Harvey the opportunity to grow in confidence with all the activities you provide.  Harvey said the mentoring programme he is doing with Sarah really helped when he starts to feel nervous and that just shows with what he has completed over the last couple of days. Big thank you again."
"Just wanted to thank you for providing such a great holiday club. The set up and staff have again been wonderful. Matthew has thoroughly enjoyed this last week and always wanted to come. It was also lovely to hear that those that met Matthew last year have seen a difference in his behaviour since we have now got a better control of his ADHD. Again, that last year you supported us by having Matthew at the club even though his behaviour was very challenging."
Become an inspire+ member
Interested in becoming one of our member schools? Call now on 01476 578 137 or click to...
inspire+ Award Winners:
Grantham Journal Business Awards: Business of the Year 2020
Grantham Journal Business Awards: Covid Bounce Back Award 2020
Active Lincolnshire Sports Awards: Social Media Influencer of the Year 2020