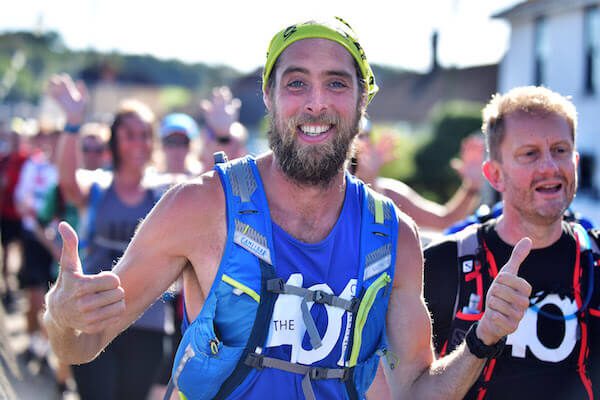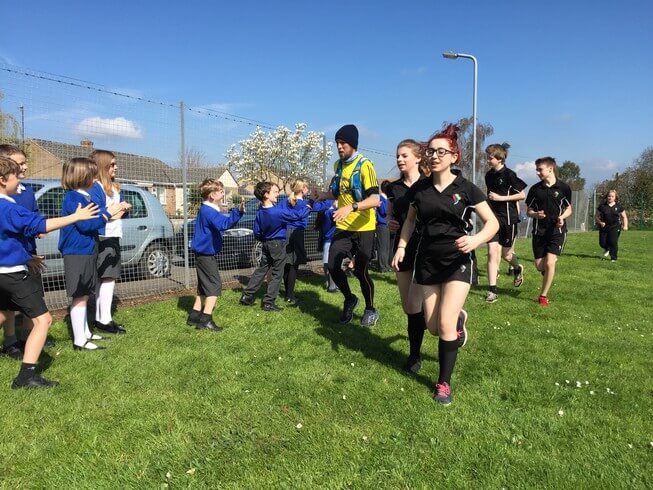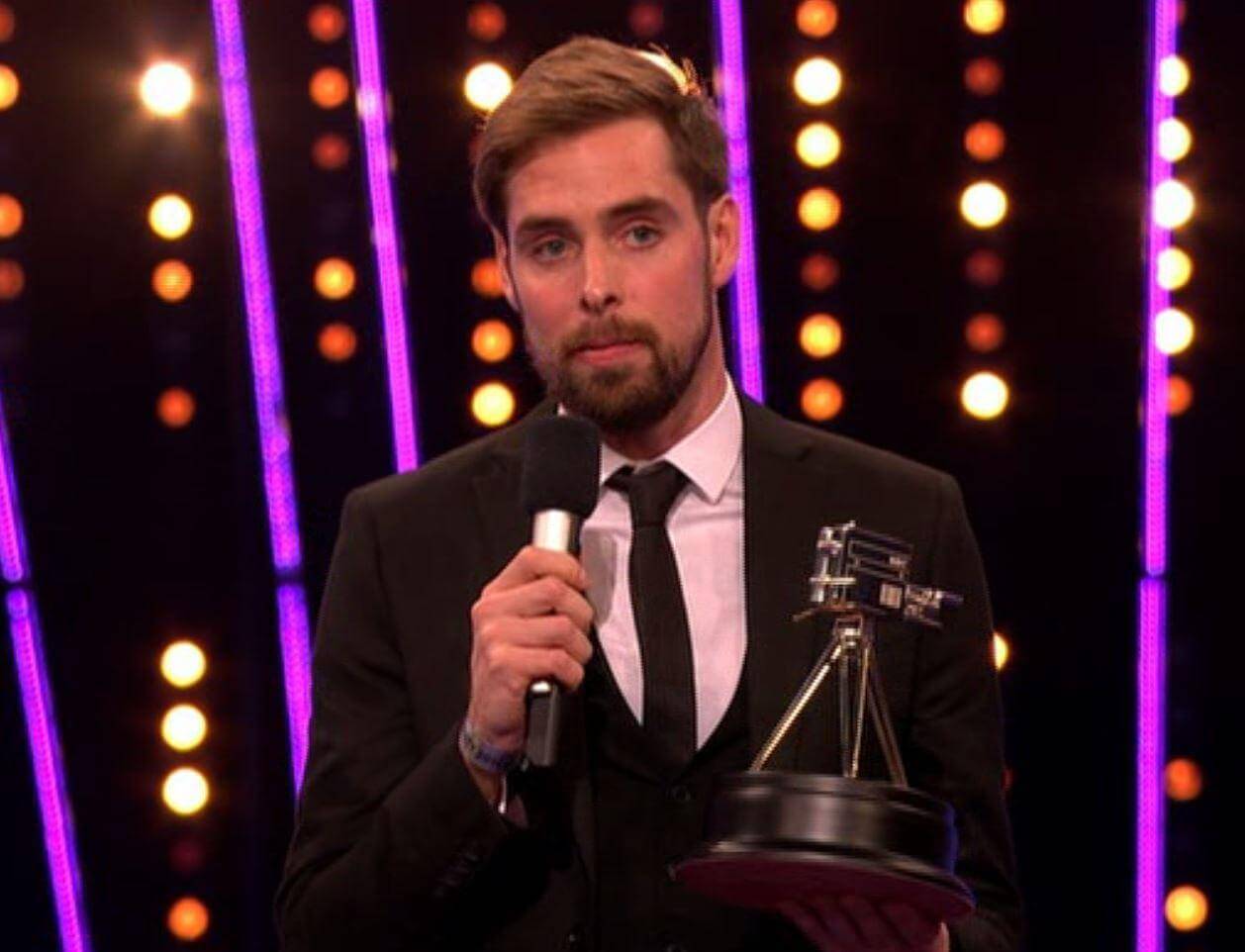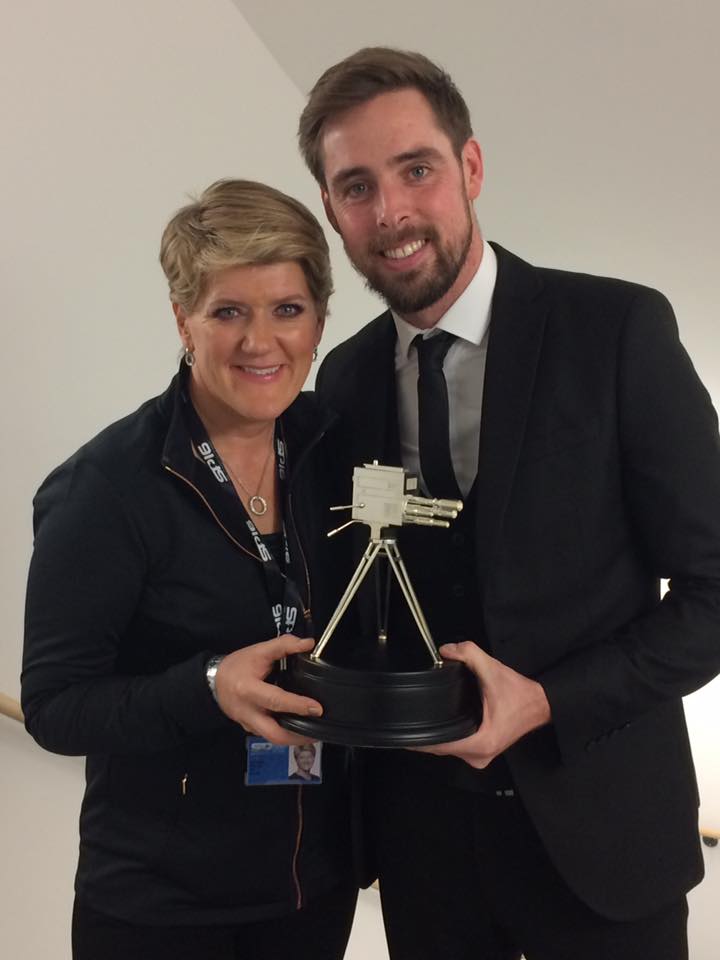 Ben inspired countless of people around the country with his challenge of running 401 marathons in 401 consecutive days. He did this to raise awareness of bullying in the UK. Ben was awarded with BBC Sports Personality of the Year 2016; Helen Rollason Award for his outstanding achievement. Ben joined the inspire+ ambassador team in May 2016. Ben is continuing to raise awareness of bullying in our schools through assemblies and workshops.
inspire+ are pleased to have 401 Challenge Marathon Runner, Ben Smith, on board as one of their ambassadors. Ben has inspired many individuals around the country with his challenge of running 401 marathons in 401 consecutive days. Ben started his journey on the 1st September 2015 and over the course of the following 11 months he completed a marathon every day.
Ben came up with the idea for this overwhelming challenge because of the experiences and difficulties that he has faced in his earlier life. Ben was keen to raise awareness of bullying in the UK, using this to inspire and challenge people to set themselves targets and to achieve things that they never thought possible. Along the way, Ben was able to exceed his target of raising £250,000 for his two chosen charities. The two charities were Stonewall and Kidscape and both have a focus on anti-bullying and inclusivity for young people.
During the summer of 2016, inspire+ had the privilege of helping Ben complete 2 marathons of his target 401! On Wednesday 13th April 2016, Ben joined inspire+ and ran around 4 of the member schools in the Stamford area. This was greeted with excitement from both children and staff! Just under a month later on Wednesday 4th May, Ben also ran around 18 of the member schools in the Grantham area. The two days saw Ben greeted by around 5,000 local children who were eagerly awaiting a sighting of the marathon runner and a chance to support this huge challenge. One of the days also saw inspire+ CEO and Founder, Vincent Brittain, run his first (and last) marathon!!
Whilst Ben was busy running marathons, inspire+ schools were busy fundraising for The 401 Challenge. inspire+ member schools helped Ben to exceed his £250,000 target by selling his 401 Challenge wristbands, alongside other fundraisers. Altogether, a total of £2,102.16 was raised for The 401 Challenge!
The 401 challenge in numbers:
10506.2 miles run or the equivalent distance between London and Sydney
2600 litres of water drank
2.9 million calories burnt
9873 people ran with Ben in the challenge
1354 people ran further than they have ever done before
575 first time Marathon / Ultra Marathon runners created
101 schools visited throughout the UK
3 countries visited including England, Scotland and Wales
25,000 miles driven all-round the UK in a motorhome
23 pairs of trainers worn
Over 12,000 images taken
3 Colds
2 Chest Infections
1 Fractured Back along with other injuries
inspire+ are extremely proud to have Ben join their ambassador programme. Ben has already taken part in a tour around member schools during National Anti- Bullying Week 2016. Ben delivered assemblies and engaged with children during this week long tour, highlighting the importance of anti-bullying and using his experiences to impart this message onto children and staff alike. During the course of his tour, Ben visited 33 Primary and Secondary inspire+ member schools across South Kesteven.
"We are humbled that Ben has become an ambassador for the charity. The impact he has had on our schools through his whole school assembly visits has been staggering. Ben's journey is unique and will inspire anyone who is lucky enough to hear it!" Vincent Brittain (Chief Executive Officer)
"Vincent asked me to become an ambassador of his charity, and after seeing the impact inspire+ has had on the 19 schools I visited on my Grantham day, I couldn't say no. Since joining, I have visited 33 inspire+ schools as part of a tour which was simply one of the best two weeks of my life, I can't wait to see what they have planned going forward." Ben Smith
The awards that followed were quick to find Ben in recognition of his challenge, including a Pride of Britain as well as the Helen Rollason Award which was presented to Ben at the BBC Sports Personality of the Year Awards on Sunday 18th December 2016. The award, given for achievement in the face of adversity, is in memory of the BBC presenter who died of cancer in 1999.
"Tonight was simply the most amazing night, It's an honour to have been awarded The Sports Personality Helen Rollason Award 2016. I'm speechless, thank you." Ben Smith.
Find out more about the 401 Challenge at www.the401challenge.co.uk
Become an inspire+ member
Interested in becoming one of our member schools? Call now on 01476 578 137 or click to...
Inspired Testimony
The additional sports funding for primary schools is spent extremely effectively to inspire pupils and ensure their sports skills and enthusiasm secured.
Click to read more of the fantastic testimonials and comments we have received from schools, parents, pupils and Ofsted...