Business Skills Pathway Conference 2017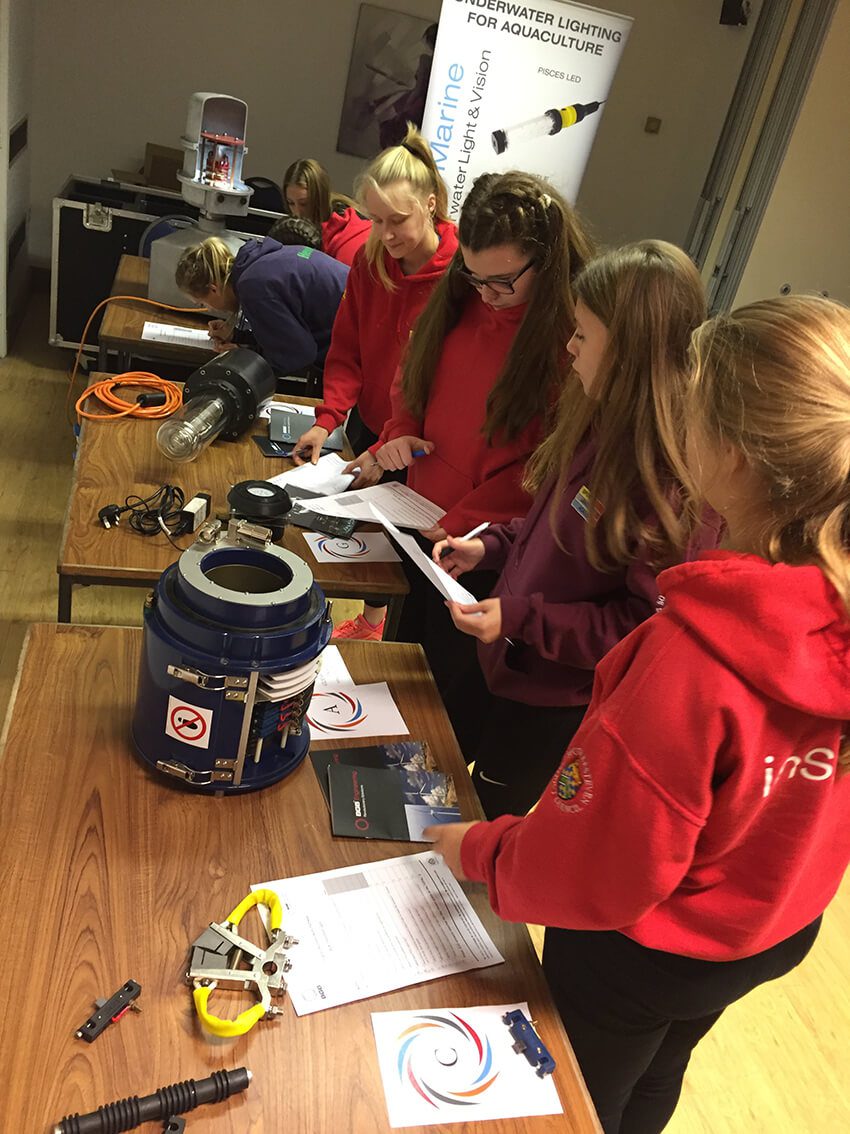 More than 50 pupils in Year 10 and above at four Grantham schools were given the opportunity to learn key skills, including leadership, communication and applying for jobs at a Business Skills Academy event at the Guildhall on Friday. As well as offering advice and 'life-skill' training, the pupils got the opportunity to gain work experience placements with local businesses that were also involved in the event, including BGB Innovation, Specsavers, Viking Signs and South Kesteven District Council, which also sponsored the event.
It is the second year that sports charity Inspire+ has organised the conference. Inspire+ operations manager Chris Graves said: "It is the first Business Skills Academy of its kind in Lincolnshire. We believe the event is important to students, to give them the extra skills needed and life skills on top of their qualifications when going out looking for work. From how to conduct yourself at interview to making your CV stand out, these are all extremely important skills. Local businesses see the importance in the programme for not only supporting the development of young people but promoting the fantastic opportunities for work in Grantham once they have finished their education."
Pupils from Priory Ruskin Academy, Walton Girls' High School, West Grantham Academy St Hugh's and Kesteven and Grantham Girls' School were able to take part in a series of workshops including researching companies for work, interview techniques, CV writing and body language. Following the conference, all the students were given the opportunity to apply for work experience placements at participating businesses.
Chris added: "We wanted to keep it as true to life as possible. The pupils were able to collect forms and send in an application to those businesses that they were interested in. If their applications are successful, they will be invited for an interview and hopefully be offered a work experience placement." Two pupils who attended the conference last year went on work experience at Specsavers and have now secured part-time jobs at the branch.
SKDC is sponsoring Inspire+ to take the event to other areas of South Kesteven.
Latest News from inspire+
Vincent Brittain, Founder and CEO of inspire+ has declared the charity's support to schools and young people during unprecedented times as the coronavirus outbreak develops. Following Governments announcement that schools were to remain open for key worker families...
read more
Week 6, Term 1. The pupils are loving the atmosphere we have created here at Uffington Primary School. We have over a quarter of the school access the provision either in the morning, after school or both. We have theme-based activities planned throughout the week:...
read more
Become an inspire+ member
Interested in becoming one of our member schools? Call now on 01476 678 137 or click to…
Inspired Testimony
The additional sports funding for primary schools is spent extremely effectively to inspire pupils and ensure their sports skills and enthusiasm secured.
Click to read more of the fantastic testimonials and comments we have received from schools, parents, pupils and Ofsted…