inspire+ Sports Leaders Bring Festive Cheer to Downtown Grantham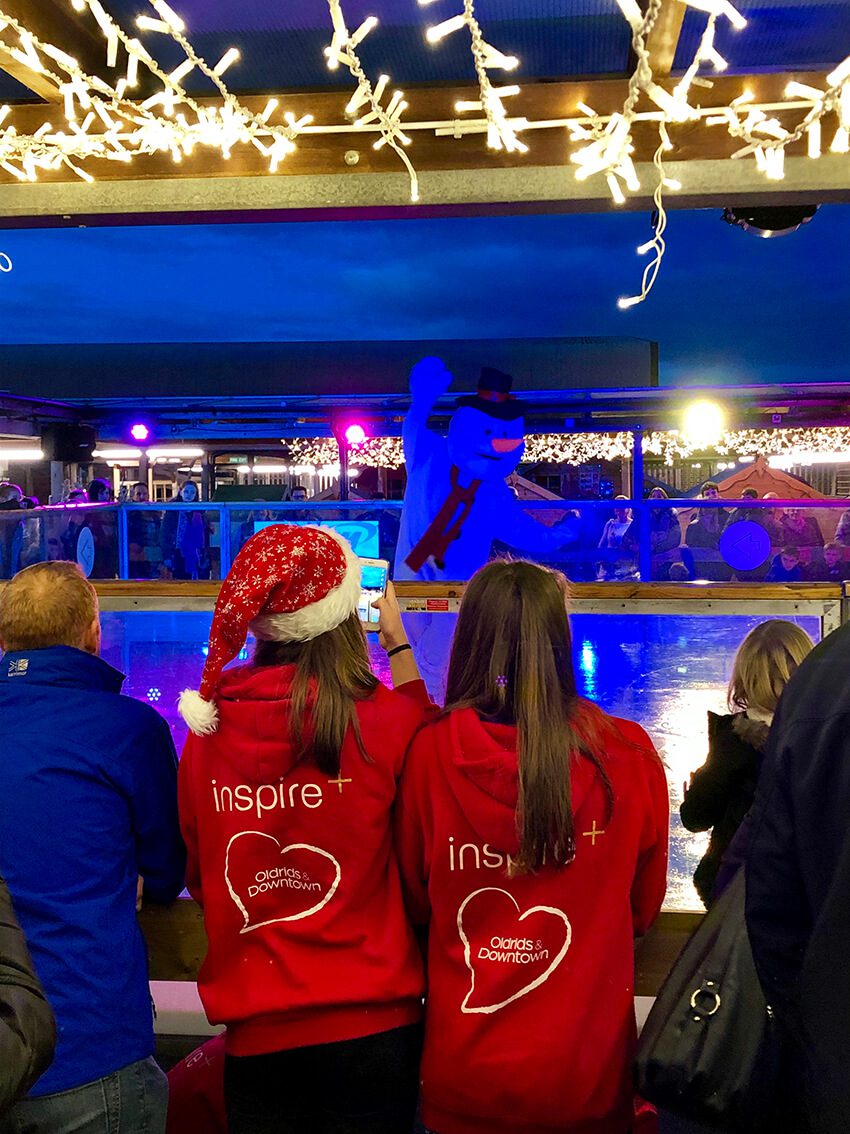 Christmas Extravaganza at Downtown Grantham a Success with the Support of inspire+ Sports Leaders Downtown Department Store and Garden Centre Grantham welcomed over 30,000 customers during the weekend of their magical Christmas Extravaganza. The event was a strong success for Lincolnshire's premier independent retailer.
As a key sponsor of Grantham-based Sports Charity, inspire+, Downtown were delighted to offer their Sports Leaders volunteering opportunities throughout the weekend. With over 70 volunteers, the ambassadors were provided with various opportunities to expand their skills; from assisting customers with choosing their Christmas trees to demonstrating the toys on the Toy Department. Whilst enjoying their eagerness and willingness to help, customers were keen to express their thanks and compliments to the team at inspire+.
inspire+ serve schools in South Kesteven and wider Lincolnshire with over 200 trained Sports Leaders. These young leaders will be supporting numerous events throughout 2019, allowing them the chance to enhance their experiences, which will inevitably provide them valuable skills for their futures. Oldrids & Downtown and inspire+ will be working closely together to deliver projects covering various initiatives and objectives to invest in opportunities for the Sports Leadership Academy.
Marc Blackman, Leadership Manager at inspire+ said: "It is fantastic to have Oldrids & Downtown as sponsors for our Sports Leadership Academy this year as each year we train over 100 young people, who are enthusiastic to give back to their schools and the community. What better way to do this by teaming up with one of the largest names in Lincolnshire. Oldrids & Downtown believe in the work that we have been doing with our local young people and the benefit that our initiative has had and continues to have within the local community. We see that this partnership will enable our young people to have an opportunity to gain further invaluable experience which will help them in the future."
Richard Broadhead, Managing Director at Oldrids & Downtown said: "We have been delighted to work with the team at inspire+ over the course of this year. As sponsors of the Sports Leadership Academy, we are really proud to play a part in supporting the personal development of over 100 local, young people. I'd like to take this opportunity to thank all the inspire+ volunteers who really helped to make our Christmas Extravaganza weekend even more special for our valued customers. They did a great job and their energy, enthusiasm and desire to please our customers was inspiring!
Latest News from inspire+
Week 6, Term 1. The pupils are loving the atmosphere we have created here at Uffington Primary School. We have over a quarter of the school access the provision either in the morning, after school or both. We have theme-based activities planned throughout the week:...
read more
England Athletics is delighted to announce that inspire+ has become the first provider to sign up for our funetics movement to help inspire primary school children to take part in fun athletics to get more active. It's a double celebration, as we celebrate the success...
read more
Become an inspire+ member
Interested in becoming one of our member schools? Call now on 01476 678 137 or click to…
Inspired Testimony
The additional sports funding for primary schools is spent extremely effectively to inspire pupils and ensure their sports skills and enthusiasm secured.
Click to read more of the fantastic testimonials and comments we have received from schools, parents, pupils and Ofsted…