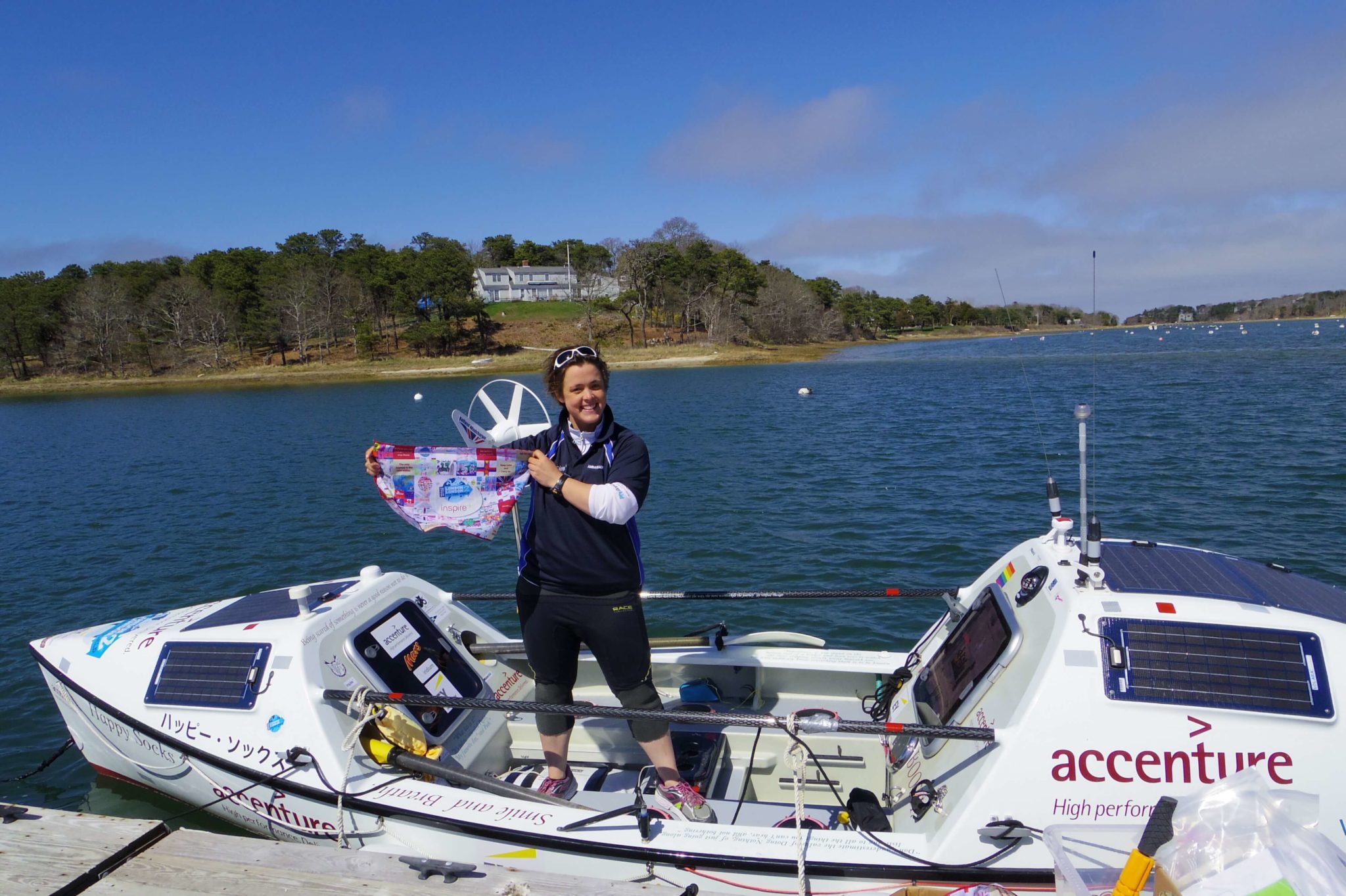 L2L in numbers
In 2011 Sarah completed 11,000 miles of biking and kayaking across Europe and Asia.
In 2012 she was rescued from the North Pacific Ocean after 26 days due to Typhoon Mawar.
In 2013 she spent 150 days alone at sea rowing the North Pacific from Japan to Adak, Alaska. She is the first person to have rowed from Japan to Alaska and the first woman to have rowed West to East across the Mid Pacific.
In 2014 she kayaked 1,500 miles from Adak (her landing place in Happy Socks) along the treacherous Aleutian Islands and the Alaskan Peninsula with her kayaking partner Justine Curgenvan. The kayaking expedition took 101 days to link the rowing leg with the cycling leg. As far as we know no-one has made that journey before.
In the autumn and winter of 2014 and spring of 2015 she cycled 5,000 miles through Alaska, Canada and Northern USA to the east coast of America, enduring harsh winter conditions and temperatures of -40 degrees.
She then made the necessary preparation for her solo ocean row from Cape Cod back to the UK. After 143 days at sea she was forced to call for a pre-emptive pick up as Hurricane Joaquin was heading her way.
Come mid-October 2015 Sarah set off once more, this time on the final leg of her journey. She cycled from Falmouth, Cornwall to Oxford before kayaking up the Thames all the way to London. She paddled under Tower Bridge at midday on 3rd November to complete her expedition.
British adventurer, Sarah Outen has successfully circumnavigated the globe during her London2London: Via the World expedition.
Sarah has overcome huge obstacles and endured extreme conditions in remote environments, often alone for months at a time. A typhoon on the North Pacific forced a mid Ocean rescue from her rowing boat in 2012 and a hurricane on the Atlantic forced a pre-emptive evacuation after 143 days at sea. She has also kayaked some of the most treacherous waterways in the world and cycled across North America during one of the harshest winters on record. 
Finally, after 4.5 years and over 25000 miles, Sarah returned home. The final leg of the journey saw her cycle and kayak from Falmouth to London, paddling under Tower Bridge to complete her journey.
"The schools engagement through inspire+ has been one of greatest prides with my London2London: Via the World journey. Out in the tent in the North American winter or through storms on the ocean, the support and contact with schools was motivating and inspiring for me – I gained a lot of good energy from those calls and video links. It is wonderful to be touring the schools in the inspire+ partnership now and sharing tales from the expedition, encouraging youngsters to dream big, take risks and persevere. I am really proud of my Ambassador role for inspire +" – Sarah Outen
A film documenting her experiences and adventures premiered in 2019 and drew great reviews from leading adventurers in the industry. A trailer for the film can be found on Sarah's website. It will also be shown at cinemas during a 2020 tour.