Teenagers Given Insight into the World of Work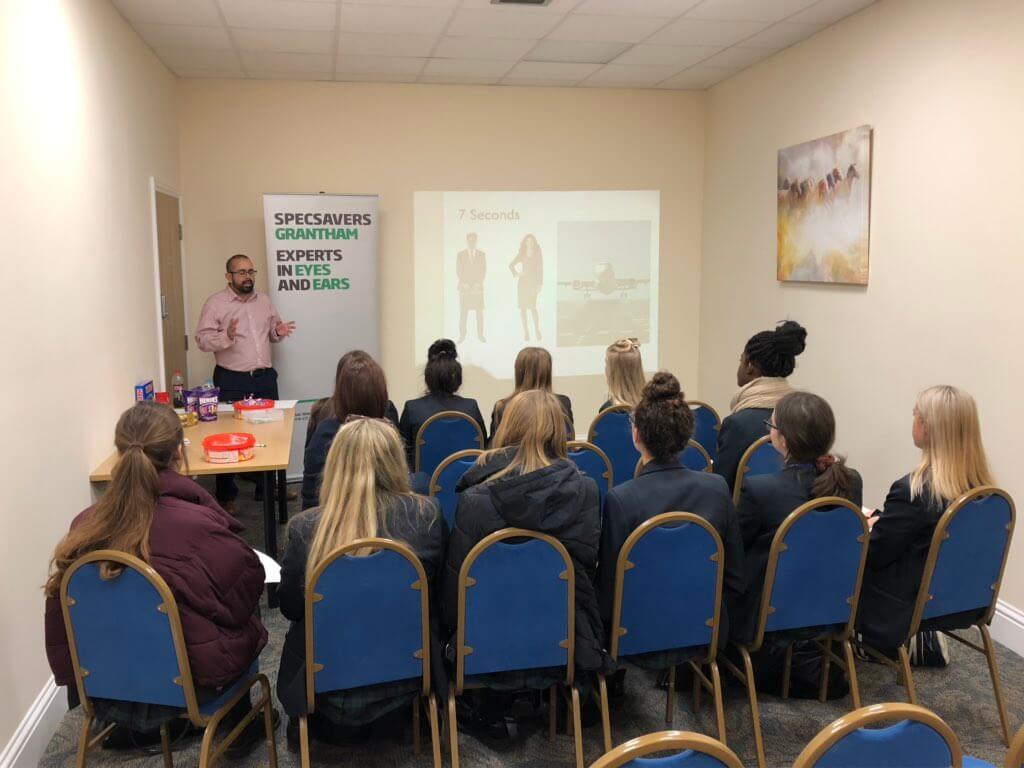 More than 40 pupils in Year 10 and above from 5 Grantham schools were given the opportunity to learn key skills, including leadership, communication and applying for jobs at a Business Skills Academy event at the Jubilee Church Life Centre last week.
This year's conference was opened by InvestSK CEO Steve Bowyer, who Commented that "It was a real privilege to be involved with the inspire+ Business Skills Academy: not only does it demonstrate that there are young people locally who are putting themselves forward in terms of leadership development, but also that they are genuinely keen to explore what their future careers might look like and what skills they will need for that. I was really impressed with the positive attitude of the young people: this is an invaluable quality in anyone that a business is looking to recruit. The event was also testament to the passion of local businesses to drive South Kesteven's future economic growth. The likes of BGB and Viking Signs are business pioneers nurturing new talent through apprenticeships, and Specsavers and SKDC are demonstrating significant commitment in supporting the development of young people through a range of mechanisms."
James Tupper, Marketing Manager at BGB added "It was great to see the young leaders really engaged throughout the day, especially with learning more about the BGB products we had on show.  It's always a worthwhile experience, and the young adults really get a good insight into what is needed when going for that first job interview, and more importantly, start thinking about what career path to follow."
The attendees came from Priory Ruskin Academy, Walton Girls' High School, West Grantham Academy St Hugh's, Kesteven and Grantham Girls' School and The Kings School Grantham. They were all able to take part in a series of workshops including researching companies for work, interview techniques, CV writing and body language. Following the conference, all the students now have the opportunity to apply for work experience placements at the participating businesses.
Latest News from inspire+
The hugely successful Care Home initiative is about to be taken to a new level. Launched in May 2019 by Carl Blackman, the provision has seen residents from Newton House Care Home and Apple Trees Care and Reablement Centre engage in a variety of inclusive physical...
read more
On Monday 1st July, inspire+ ran their sixth annual Mass Participation Event.……………………………………………………………………………………………………………………… Ever wondered the equation for serious amounts of physically active fun? Well look no further… Take the inquisitive, visionary and extraordinary...
read more
Become an inspire+ member
Interested in becoming one of our member schools? Call now on 01476 678 137 or click to…
Inspired Testimony
The additional sports funding for primary schools is spent extremely effectively to inspire pupils and ensure their sports skills and enthusiasm secured.
Click to read more of the fantastic testimonials and comments we have received from schools, parents, pupils and Ofsted…