100 Pupils at a Primary School Joined a New Sports Club This Term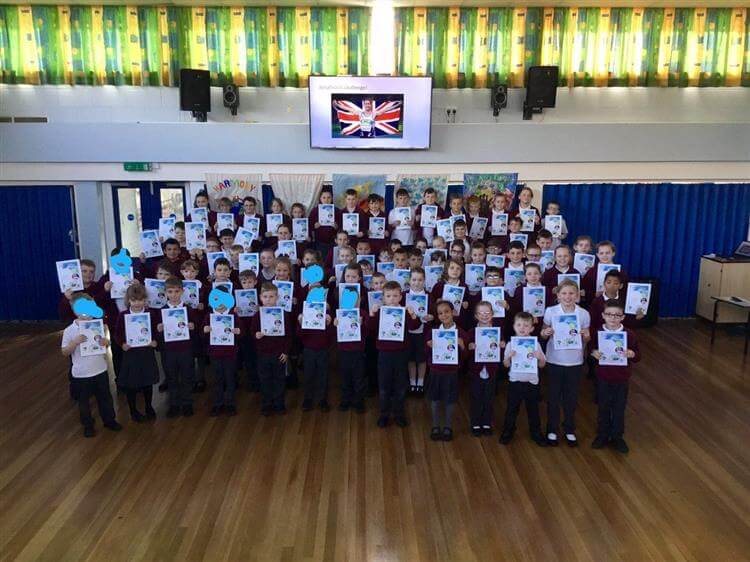 Nearly 100 pupils at a primary school joined a new sports club this term as part of a 'legacy' challenge aimed at getting children more active and leading a healthier lifestyle.
Pupils from across Belmont Primary School, Grantham, showed off their skills in a variety of sports clubs including fitness circuit, cheerleading, football, tag rugby and Key Stage 1 sports club.
The legacy challenge sees children undertake a variety of challenges set by the Inspire+ ambassadors including adventurer Sarah Outen, paralympic shot putter Sam Ruddock, 101 marathons runner Ben Smith, Olympic swimmer Sophie Allen and paralympic high jumper Jonathon Broom Edwards.
PE co-ordinator Blaine Togher has been leading the challenge.
He said: "Our young ambassadors organise and run each of the challenges and track the pupils who have completed them.
"So far we have completed Sam's challenge which was to be active for at least 30 minutes a day and to meet the recommended hours of sleep for a child over 10 days. Our most recent challenge was Jonathan's challenge which was to join a new club and attend for six weeks and to swap a screen time activity for a more active activity. "
The Legacy Challenge is totally bespoke and designed to encourage young people to be inspired towards a lifetime of sport, culture and healthy living.
It has been highlighted by Ofsted as good practice in supporting whole school development areas encouraging pupils to become healthier and more active both at school, home and within the community, increasing numbers of students participating in intra and inter-school competition and developing Leadership skills amongst young people.
Year 5 young ambassador Ebony said: "I really enjoyed Sam's challenge to be active for at least 30 minutes a day for two weeks. I went over 60 minutes every day. I joined the school cheerleading and fitness circuit club for Jonathon's challenge.
"We are taking part in the Legacy challenge to lead a healthier lifestyle and get active. We also have physical tasks about becoming more active and healthy lifestyle tasks including eating healthy and sleeping."
Latest News from inspire+
Week 6, Term 1. The pupils are loving the atmosphere we have created here at Uffington Primary School. We have over a quarter of the school access the provision either in the morning, after school or both. We have theme-based activities planned throughout the week:...
read more
England Athletics is delighted to announce that inspire+ has become the first provider to sign up for our funetics movement to help inspire primary school children to take part in fun athletics to get more active. It's a double celebration, as we celebrate the success...
read more
Become an inspire+ member
Interested in becoming one of our member schools? Call now on 01476 678 137 or click to…
Inspired Testimony
The additional sports funding for primary schools is spent extremely effectively to inspire pupils and ensure their sports skills and enthusiasm secured.
Click to read more of the fantastic testimonials and comments we have received from schools, parents, pupils and Ofsted…