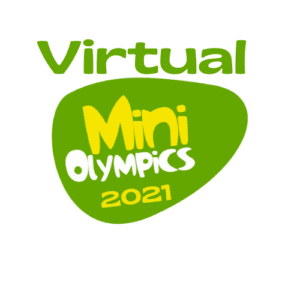 Unfortunately, we cannot bring everyone back together for this year's games. But after the success of last year, we could not run another virtual event for our schools to participate in.
This year we have created a range of videos to challenge young people to learn new skills and show one of the Olympic or Paralympics values or one of the 5 ways to wellbeing. Children will download a bingo card and tick off the values as they complete them either individually or as a class.
The event goes live on Tuesday 15th June. Families are welcome to continue having a go at the videos themselves at home. They can access the videos and resources through our website from the 15th June. Website: https://www.inspireplus.org.uk/
Once completed, participants can download a certificate in recognition of their achievement. We would love to see pictures and videos of families taking part shared with us on social media. Particularly taking on the mass dance routine and learning the freestyle football tricks!
Organiser of the Mini Olympics and the charities operation manager, Chris Graves said, "Last year saw over 11,000 people take part in our first virtual Mini Olympics, this year we are hoping we can smash this figure and help inspire children to a summer of physical activity. We have everything crossed that in 2022 the Mini Olympics will be able to return to its spectacular 3-day event at the Grantham Athletics Stadium."
We would like to thank everyone who has contributed to the challenges, including Cllr Kelham Cook and to our sponsors for the event; SKDC, Grantham Rotary Club and Nettl & Redlime of Newark & Grantham.